<!– google_ad_section_start –>
Designer fashion stores, clothes and shoes for men, women and kids, homeware and gifts.
What Tk Maxx say:
At TK Maxx, we do things a bit differently. We have a unique approach to running our business. For customers, that means coming into a store never quite knowing what to expect - perfect for the kind of people who enjoy a treasure hunt. And if you're looking for a career with us, we'd like you to do the same - have a rummage and see what you can pick out. You'll soon find that TK Maxx is a creative and energetic place that's ideal for people looking for success.
Company details last updated on 18th September 2010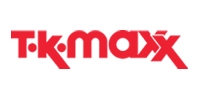 Please note that application-form.org is not responsible for content and accuracy of documents obtained from retailers. We store copies of the application forms for archive purposes. We highly recommend that you obtain an application form from the company directly.
Articles about applying for jobs in Fashion / Clothes / Shoes
<!– google_ad_section_end –>