<!– google_ad_section_start –>
Jobs with McDonald's in Food & Drink located in United Kingdom
McDonald's is one of the largest global fast food restaurant chains operating in over 100 countries with around 1200 restaurants in the UK.

What McDonald's say:
At McDonald's, we're proud to employ great people who are passionate about their jobs. But they're all different. Some want to improve their prospects. Others want a job that fits round their family life. And some just want to earn a bit of extra cash working with good, friendly people at a place where they can grow. Everyone who works here wants and needs different things. And no matter who you are, what you need and where you're going, McDonald's can be a part of it.
Company details last updated on 11th January 2018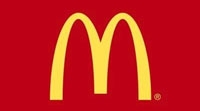 Please note that application-form.org is not responsible for content and accuracy of documents obtained from retailers. We store copies of the application forms for archive purposes. We highly recommend that you obtain an application form from the company directly.
Articles about applying for jobs in Food & Drink
<!– google_ad_section_end –>