<!– google_ad_section_start –>
Jobs with KFC in Food & Drink located in United Kingdom
Kentucky Fried Chicken, chicken restaurant started in Kentucky, Indiana, US in 1939. KFC have been in the UK since 1965 and now have over 800 franchise restaurants.

What KFC say:
We want people with amazing ideas and people who love to smile. We shouldn't need to sell it to you but go on you have twisted our arm...here is a sneaky peak into life working at KFC.
Company details last updated on 9th January 2018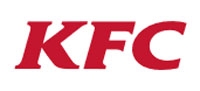 Please note that application-form.org is not responsible for content and accuracy of documents obtained from retailers. We store copies of the application forms for archive purposes. We highly recommend that you obtain an application form from the company directly.
Articles about applying for jobs in Food & Drink
<!– google_ad_section_end –>