<!– google_ad_section_start –>
Jobs with Iceland in Supermarkets located in United Kingdom
Frozen food and household appliances.
What Iceland say:
Lots of very different kinds of people work at Iceland. But, the one thing you'll notice about everyone who works here is their positive 'let's make it happen' outlook. There's a real energy about Iceland people. Of course, there needs to be – it's a fast-moving business - but going the extra mile just seems to be part of everyone's DNA.

Company details last updated on 23rd April 2012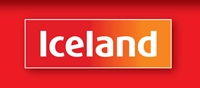 Please note that application-form.org is not responsible for content and accuracy of documents obtained from retailers. We store copies of the application forms for archive purposes. We highly recommend that you obtain an application form from the company directly.
Articles about applying for jobs in Supermarkets
<!– google_ad_section_end –>