<!– google_ad_section_start –>
Jobs with Heriot-Watt University in Universities located in United Kingdom
What Heriot-Watt University say:
The University is committed to equal opportunities and welcomes interest from a diverse range of applicants. In addition, studentssearching for part-time employment or graduate positions can avail ofthe services of our Careers Advisory Service. The service providesimpartial and confidential careers advice and guidance to students andgraduates enabling you to identify career goals and develop the skillsrequired to find employment.
Company details last updated on 8th September 2009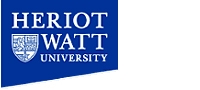 Please note that application-form.org is not responsible for content and accuracy of documents obtained from retailers. We store copies of the application forms for archive purposes. We highly recommend that you obtain an application form from the company directly.
Articles about applying for jobs in Universities
<!– google_ad_section_end –>