<!– google_ad_section_start –>
Jobs with Ed's Easy Diner in Food & Drink located in United Kingdom
Retro-American diner with restaurants throughout UK, Ed's Easy Diner was founded in London in 1987, and currently operates 27 stores.

What Ed's Easy Diner say:
If you are looking to work at Ed's as an awesome team member in a role such as a dream-maker, sunshine-spreader or chef or then please pop into your local Ed's and ask to speak to the Manager regarding their current vacancies.



We are currently recruiting for Dream-making waiting staff, Grill Chef's, Sunshine-spreading Managers and Soda Makers.
If you are looking for a position that is not advertised on their website send your CV to edsjobs@edseasydiner.com detailing the position and location you would like to be considered for.
Company details last updated on 5th January 2018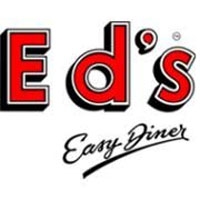 Articles about applying for jobs in Food & Drink