<!– google_ad_section_start –>
Jobs with Debenhams in Department Stores located in United Kingdom
Latest designers exclusive clothing and limited edition fashion accessories.
What Debenhams say:
We have a great reputation for developing our people. A key priority for us is flexibility. We do our utmost to make sure people with talent don't slip through the net. We offer a range of training programmes such as practical courses, career enhancement through one-to-ones, coaching and a graduate programme where people can develop rapidly.
Company details last updated on 23rd April 2012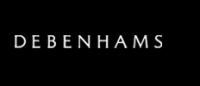 Please note that application-form.org is not responsible for content and accuracy of documents obtained from retailers. We store copies of the application forms for archive purposes. We highly recommend that you obtain an application form from the company directly.
Articles about applying for jobs in Department Stores