<!– google_ad_section_start –>
Jobs with Costa in Food & Drink located in United Kingdom
Costa Coffee was established in London in 1971. It is the largest coffe house chain in the UK operating internationally, with over 1,100 outlets in the UK and over 400 stores in other countries .

What Costa say:
The people who make our stores what they are, come from all sorts of backgrounds and play all kinds of roles within our business. Students and parents come to us for the flexible working hours; ambitious Managers-to-be join to get experience and a career; and then there are those who simply share our love of coffee.
Company details last updated on 16th April 2012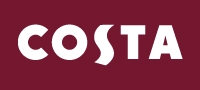 Please note that application-form.org is not responsible for content and accuracy of documents obtained from retailers. We store copies of the application forms for archive purposes. We highly recommend that you obtain an application form from the company directly.
Articles about applying for jobs in Food & Drink
<!– google_ad_section_end –>