<!– google_ad_section_start –>
Jobs with Costa in Food & Drink located in United Kingdom
Costa Coffee was established in London in 1971. It is the largest coffee house chain in the UK operating internationally, with over 2,100 coffee shops in the UK and more than 1,280 internationally.

What Costa say:
We take the same approach to your career as we do our coffee; lovingly crafted, with the perfect blend of what matters to you. So if brightening days and lifting moods is where your heart lies, we could work with you as you go from Barista to Store Manager. Or if leading a global project is more your cup of Americano, then that's what we'll make happen. The choice is yours.

Wherever you join Costa, your career will begin with an induction programme that introduces you to the business and guides you through the first few weeks. From then on, we'll work with you at every stage of your career. Supporting you as you take ownership of where you want to go and what you want to learn – coffee, management, engineering, roasting beans, cake… It could be almost anything. And because we know that what's right for you now might not be right in a few years time, there are plenty of opportunities to move across the business as well as up. If it feels right, you could even move to one of our sister brands within Whitbread.
Company details last updated on 4th January 2018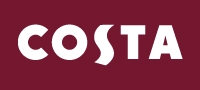 Please note that application-form.org is not responsible for content and accuracy of documents obtained from retailers. We store copies of the application forms for archive purposes. We highly recommend that you obtain an application form from the company directly.
Articles about applying for jobs in Food & Drink
<!– google_ad_section_end –>