<!– google_ad_section_start –>
Jobs with Argos in Catalogue / Mail Order located in United Kingdom
Part of Home Retail Group, Argos is the largest catalogue order retailer in the UK and Ireland. Operating since 1973, Argos have over 800 stores in high streets and shopping centres.
What Argos say:
Due to the scale and diversity of our Argos business, we can honestly say we've got something for everyone. If you're looking for a management career at the frontline of customer service, our Stores should be right up your street. On the other hand, your skills may lend themselves more to one of our Head Office (Avebury) departments in Milton Keynes. It might be that you'd prefer a role in one of our Distribution Centres, where you'll be at the very heart of our operations - keeping stock flowing into our stores. Or there's our fast growing home delivery channel, Argos Direct, which continues to generate lots of opportunities to support our expansion in this area.
Company details last updated on 27th November 2012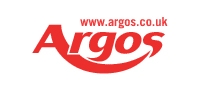 Please note that application-form.org is not responsible for content and accuracy of documents obtained from retailers. We store copies of the application forms for archive purposes. We highly recommend that you obtain an application form from the company directly.
Articles about applying for jobs in Catalogue / Mail Order
<!– google_ad_section_end –>