<!– google_ad_section_start –>
Multinational corporations creating and selling sports footwear, apparel and accessories, adidas was founded in Germany.

What Adidas say:
At adidas, every job is a creative job. Creators don't just design shoes. They work with numbers and spreadsheets, lines of code, and annual reports. They sit in boardrooms, manage departments and run factory floors. There are over 55,000 adidas employees worldwide, which is more than 55,000 opportunities for us to be creators in the work we do every day.


There's only one thing that allows a company to sustain success over a long period of time and that's the quality of people that you have. If you create the right environment and you unleash the potential of your people, extraordinary things happen. That's what's happening adidas right now.

Through sport, we have the power to change lives

We shape the future of sport because sport has the power to change lives for the better. If you want to help people change their lives for the better through sport, adidas wants to meet you.

Careers Without Borders

Experiencing as many different cultures, languages, life experiences and points of view as possible is the fastest way to grow as a person and a professional. Join adidas global village and see your career flourish on an international scale.

Future Workspace

Show up to work each day at a campus that's pioneering the future of creative workplaces. Flexible desk arrangements, state-of-the-art project rooms and engaging common areas facilitate frequent collaboration, faster decision-making, and more creative solutions.

Company details last updated on 23rd January 2018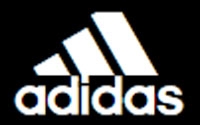 Articles about applying for jobs in Fashion / Clothes / Shoes