<!– google_ad_section_start –>
Jobs with Starbucks in Food & Drink located in Ireland
An international coffee company and coffeehouse chain, Starbucks was founded in Washington in 1971 and now operates in 60 countries with nearly 20,000 stores employing around 150,000 staff.
What Starbucks say:
We call each other 'partners'. We respect our customers and each other. We're dedicated to serving ethically sourced coffee, caring for the environment and giving back to the communities where we do business. And we're still small enough to remember your name when you walk in the door.

We want all our partners to have the freedom to move to wherever their strengths lie. If you've got the talent, your skills will take you as far as you can go. Show willing, show passion and the sky's the limit.

Company details last updated on 18th September 2012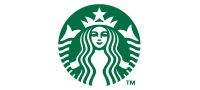 Please note that application-form.org is not responsible for content and accuracy of documents obtained from retailers. We store copies of the application forms for archive purposes. We highly recommend that you obtain an application form from the company directly.
Articles about applying for jobs in Food & Drink
<!– google_ad_section_end –>